Welcome brand new strain from the Super Auto line
The Super Auto line is the next step in the evolution of auto-flowering cannabis. The auto-feminized version is comparable to other photoperiod varieties in yield and flavour. The only difference is that Super Auto starts to flower automatically, allowing you to get a high-quality crop a little faster, in 4 months.
Deepforest is an outdoor only variety due to its impressive size. The plant fully compensates for the quantity and quality of the buds despite the long growth period.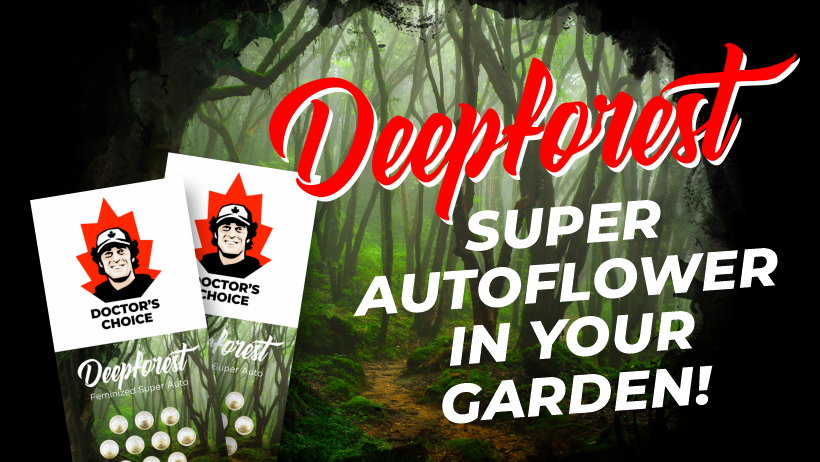 We can't wait to present you Deepforest with the addon "super": Super yields, Super height, Super strong!
Deepforest Main characteristics:
Mostly Indica
Autoflower / feminized
North American Indica x Hashplant Indica x Wild Landrace
Outdoor Only
THC content – extremely high
135 days from seed
Knockout body stoned Indica
The variety is now available for purchase exclusively on doctorschoice.farm in the following packs of 5/10 seeds. Start growing super monster in your garden now!